Currently we offer 3 navigation types: 1) Navigation path, 2) GuideBot and 3) Visually impared navigation, which can be set in the navigation tab of map settings.
Navigation paths

The user can select between a solid colored line, a dotted path or arrows showing the way.
GuideBot

GuideBOT is an indoor navigation type with a virtual character's guidance and assistance. The guide may be easily replaced by us with your own personal animated 3D character. He offers a personalized experience and even reads out loud for you.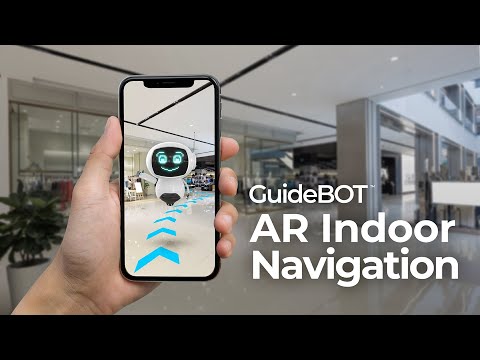 Visually impaired

The visually impaired mode adds additional audio cues and haptic feedback for the user. It also includes a feature that warns the user of potential environmental obstacles like slopes or stairs.